To insure your fishing experience is like none other you've ever had - positioning you to capture the fish of your dreams.
We know carp! We know where they swim and when they feed.
Primarily serving our clients at the Dale Hollow Lake, we will help you have the time of your life. We will:
Pick you up at the marina closest to your location

Load your gear on a pontoon boat

Take you to your swim and unload

Show you sonar of depths, channels and breaks

Recommend EXACTLY where you should place your bait

Bait your swim at least two times prior to your arrival, and again after your arrival

Be on standby for any need.

Check on you once a day

Provide ice and essentials

Take photos of you and your dream catch

Load your gear for the return trip to the marina, and

Unload your gear to complete our service to you
The fishing season's on all year long, and they're biting everyday! Crappie, bream, muskie, walleye, trout, catfish, and five species of bass--largemouth, smallmouth, white, Kentucky, and rock--have given Dale Hollow Lake undisputed honor as a top fishing spot in the country.

This lake held the world record smallmouth bass and the state record muskie. Dale Hollow Lake, formed by backing up Tennessee's Obey River in 1943, has 620 miles of shoreline. There are plenty of shoals, small tributaries, and clean, clear water to encourage healthy fish growth.
Along with world-class fishing, many other activities are available, including:
Golf

Horesback Riding

Caving

Boating

Motorcycle Trails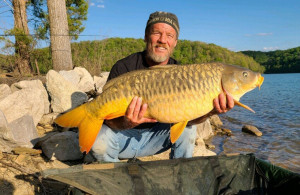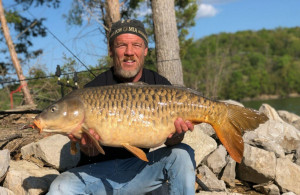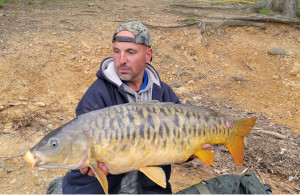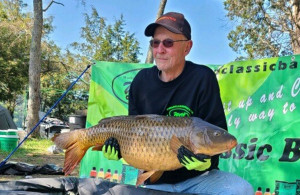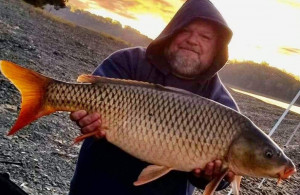 Dalehollow, CC BY-SA 3.0, via Wikimedia Commons
Photo by Brian Stansberry, CC BY 3.0 , via Wikimedia Commons.
George Green, U.S. Army Corps of Engineers, Public domain, via Wikimedia Commons
Photo by Brian Stansberry, CC BY 3.0 , via Wikimedia Commons.
I just got back from a 7 day carp fishing charter with USA Carp Guide and it was a trip of a lifetime! I caught 2 fish over 30lbs and 5 over 20lbs. These are a first class group of guys who went above and beyond to make our trip one we will never forget! From day 1 to the last it was an absolute blast to be out there with them. If u want to enjoy this unbelievable place like we did then I would definitely recommend you come out with USA Carp Guide. Thank you for a week of memories and I look forward to doing it again asap!
- Ryan Shelton